title:Environmental Inspection
Year:2017
material:vibration speakers, audio amplifiers, mp3 players, fluorescent tubes
view:installation at kiyosumi-shirakawa area, Tokyo
collage:Akira MORI
photo:Haruyuki SHIRAI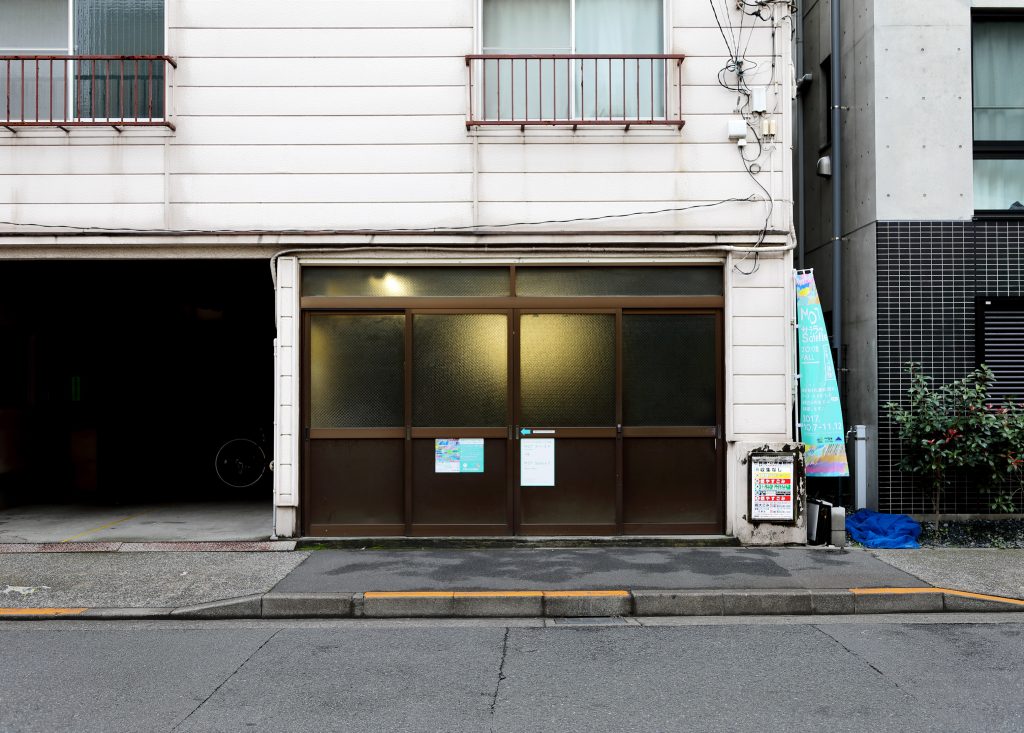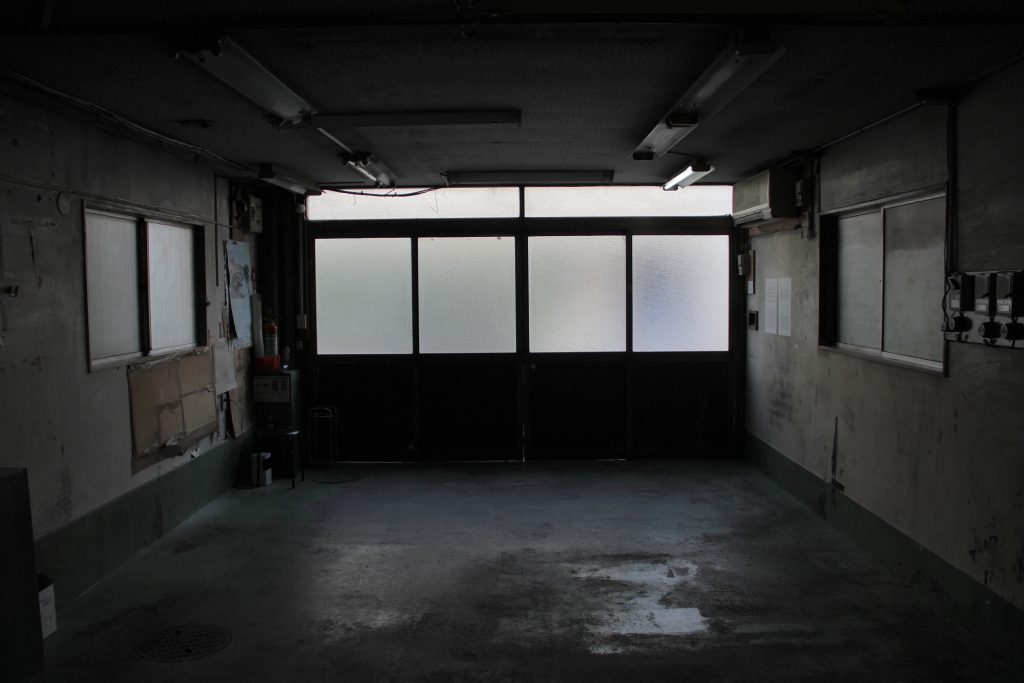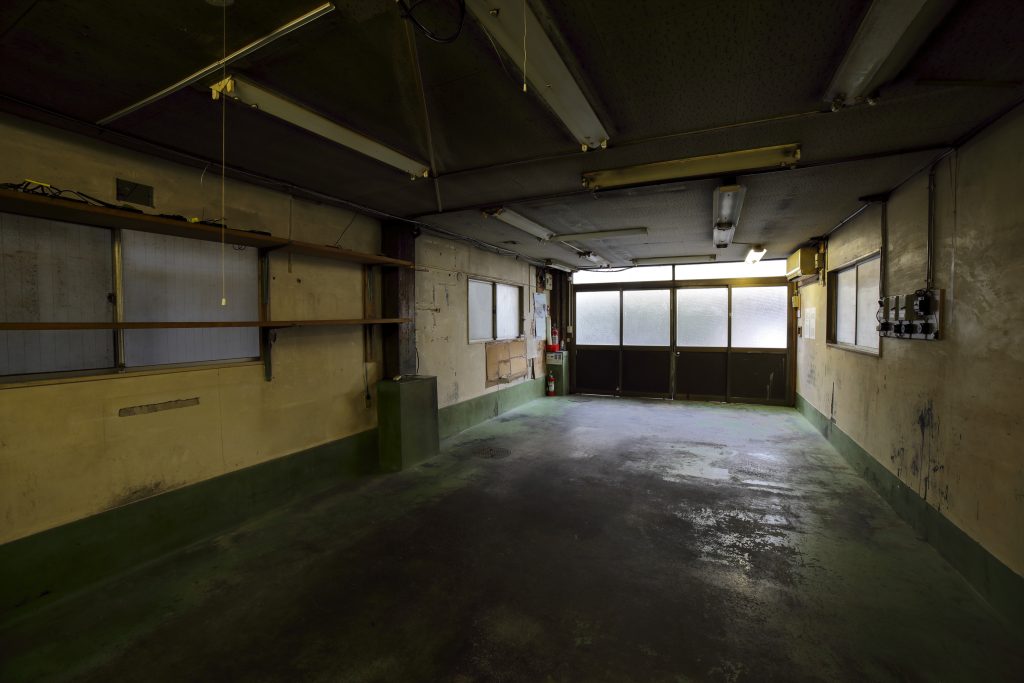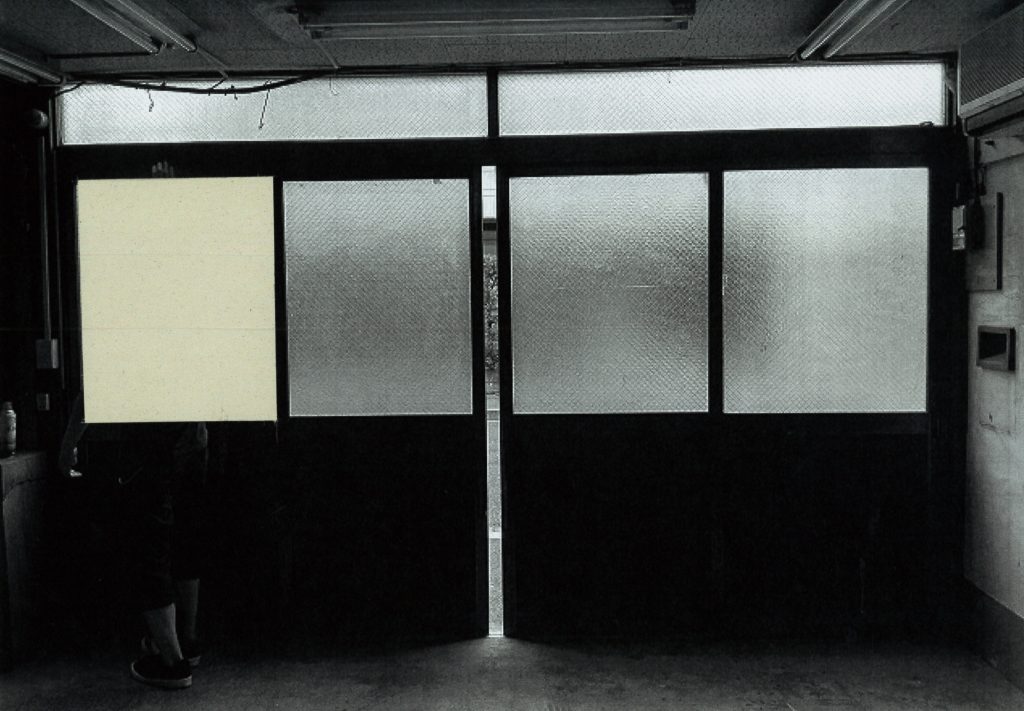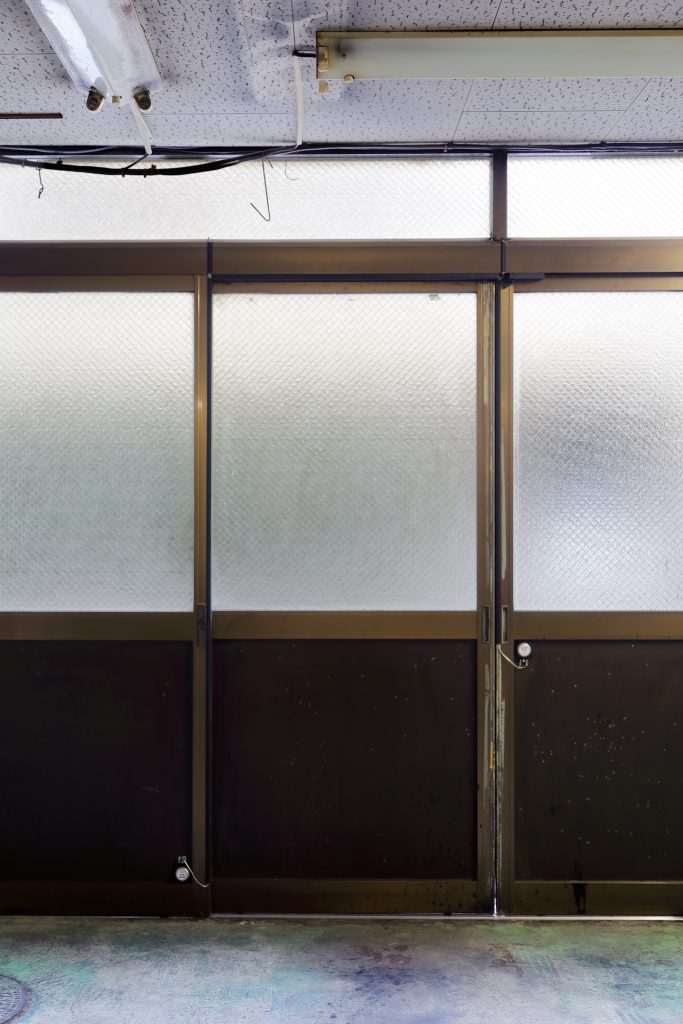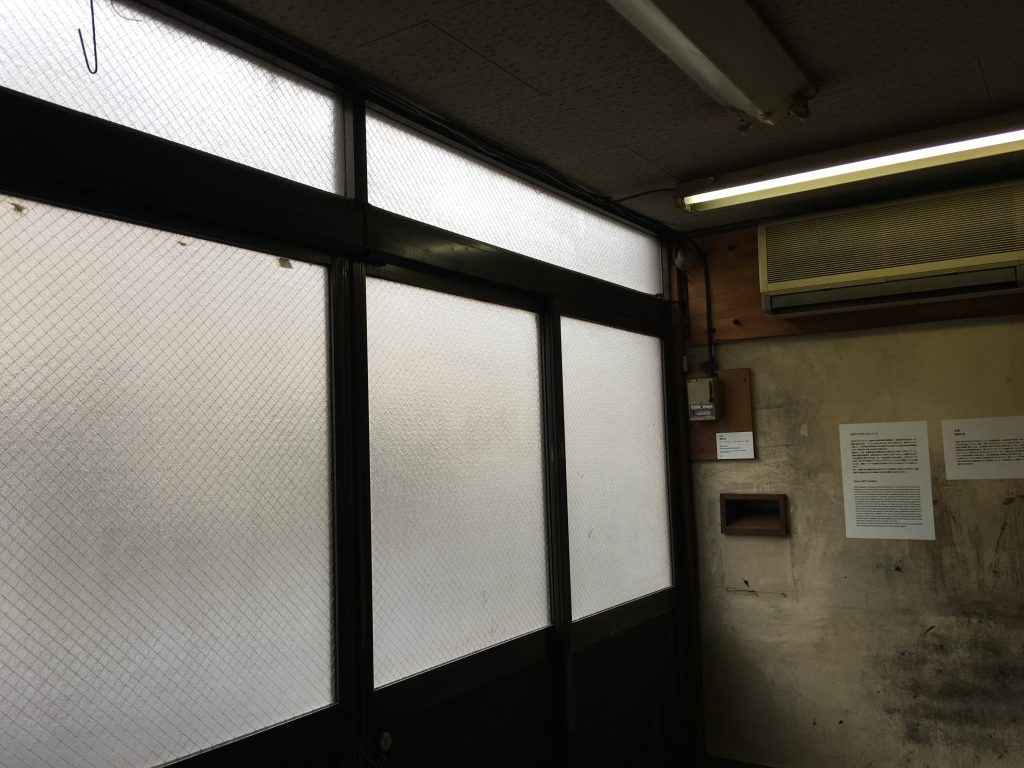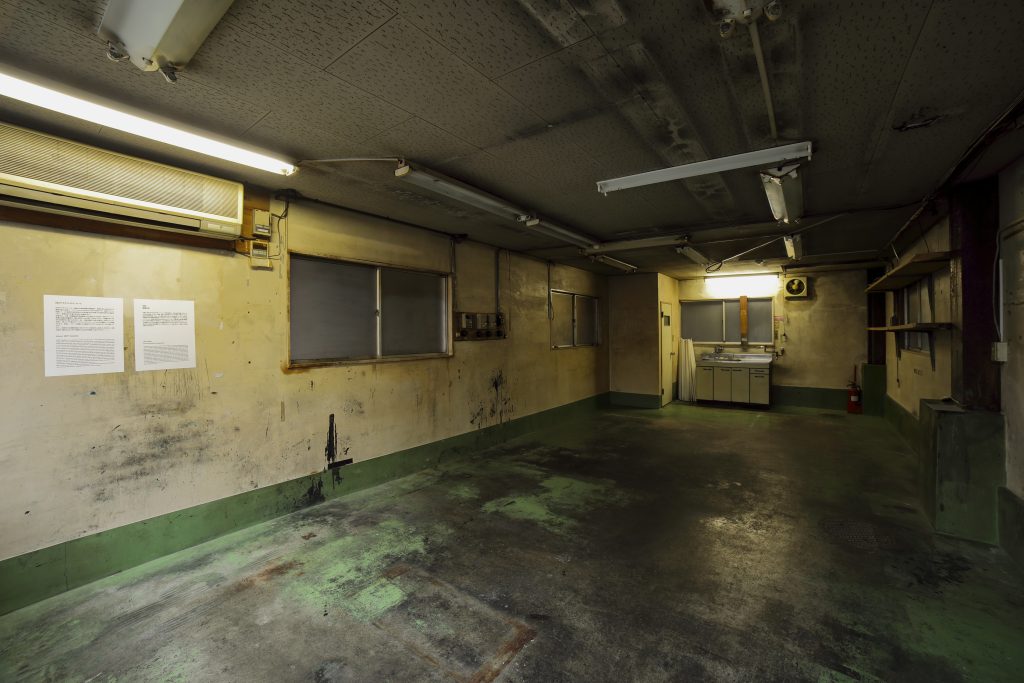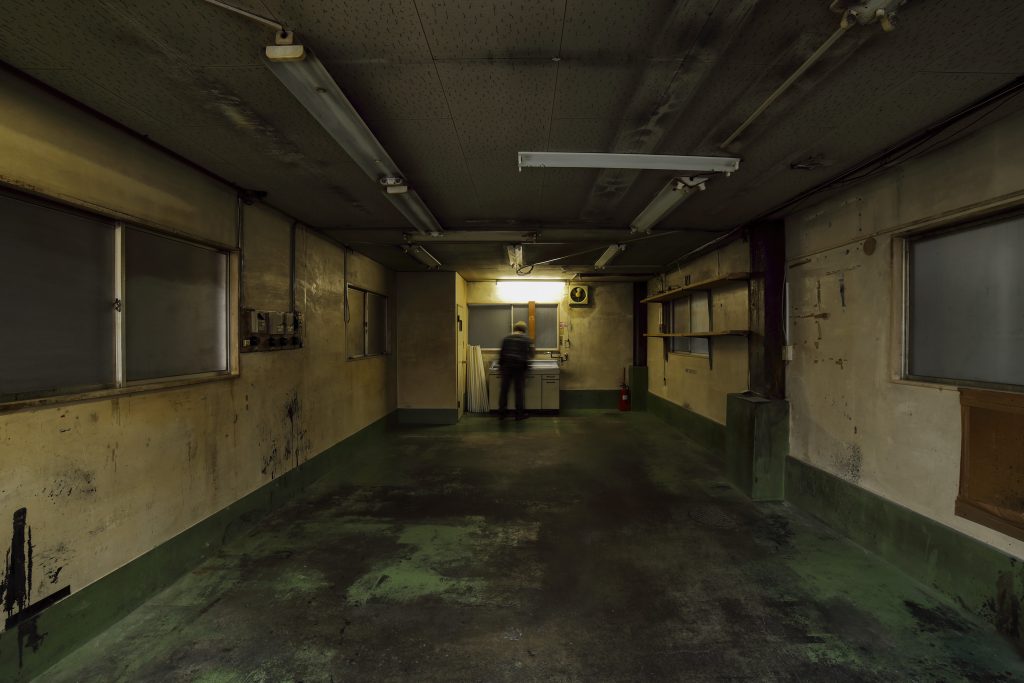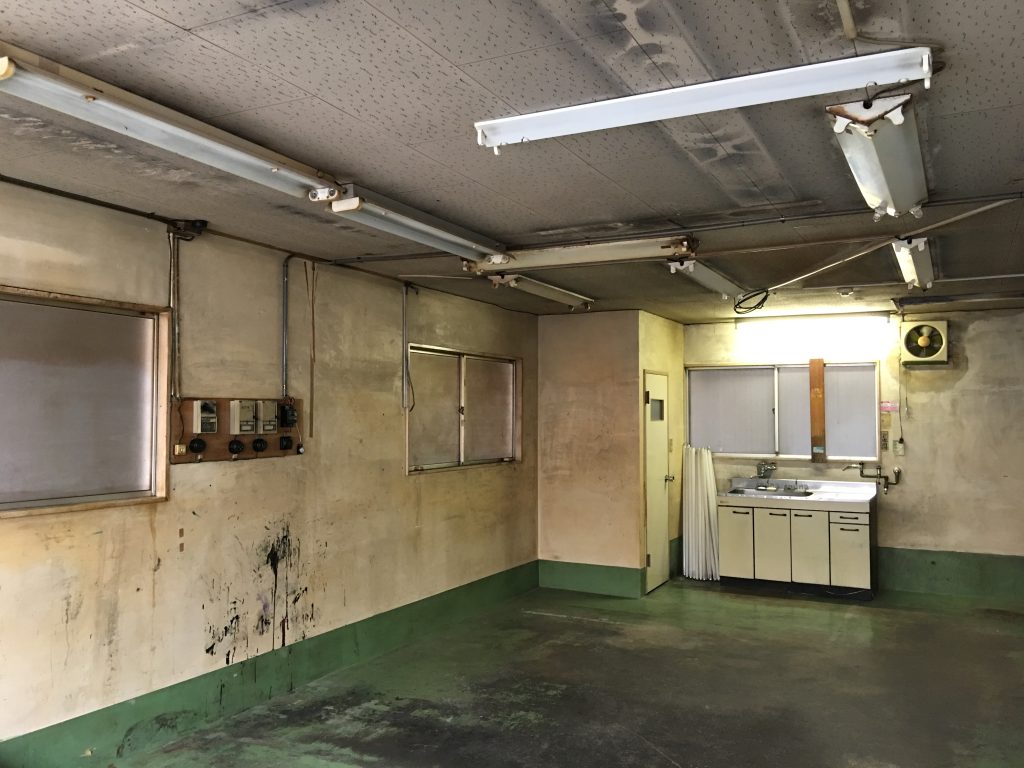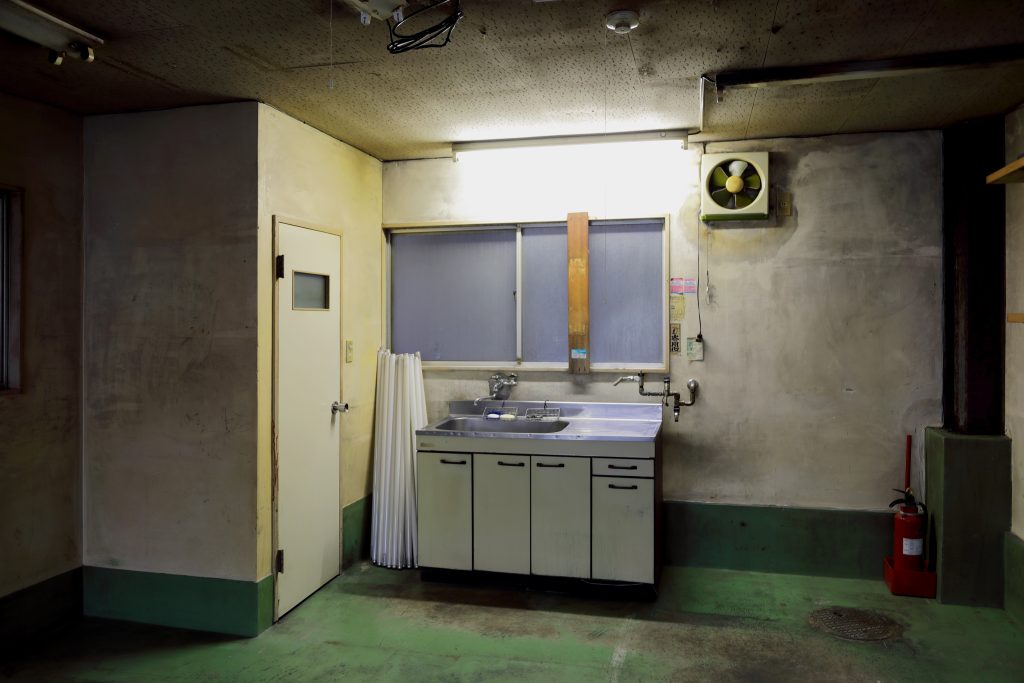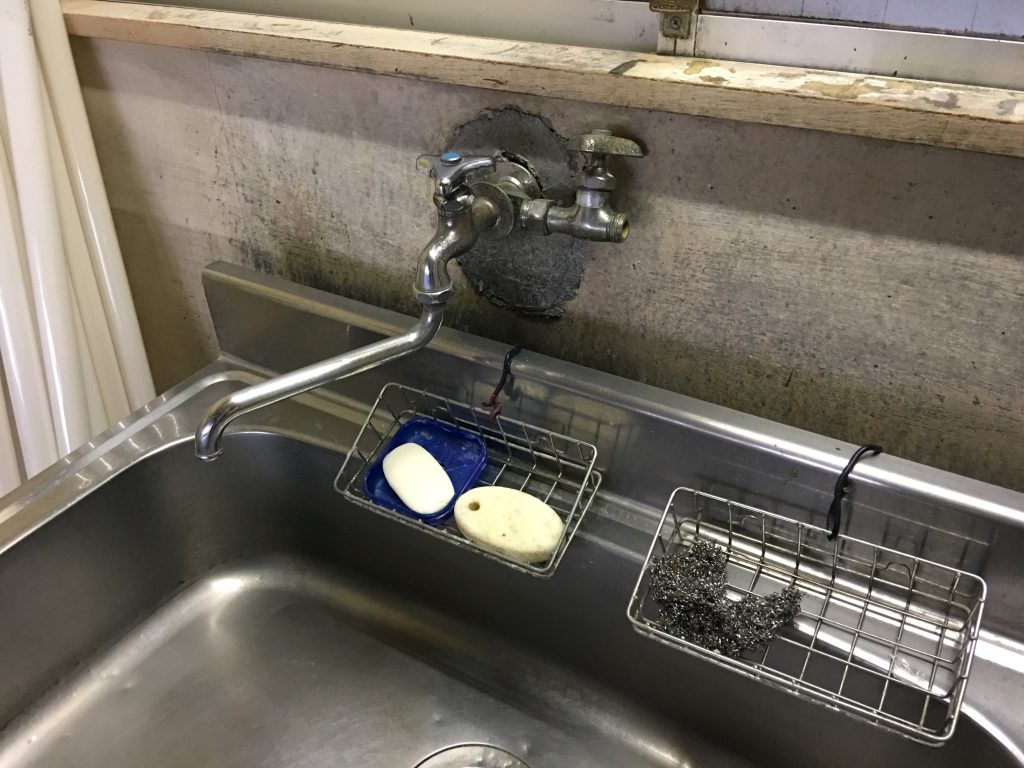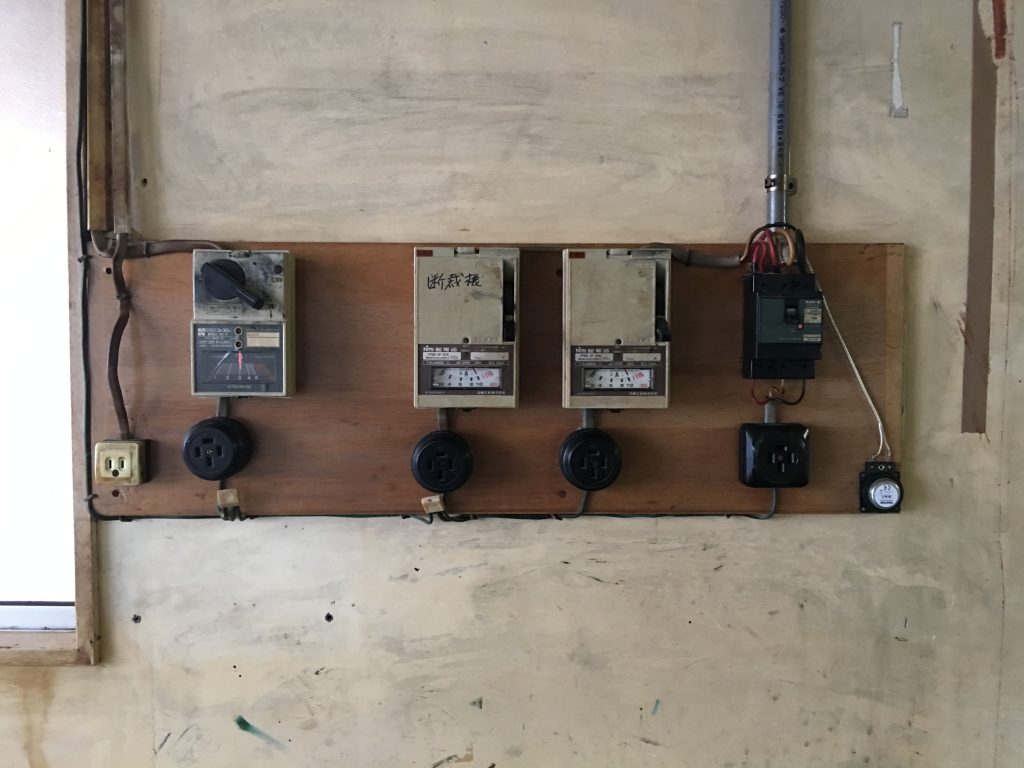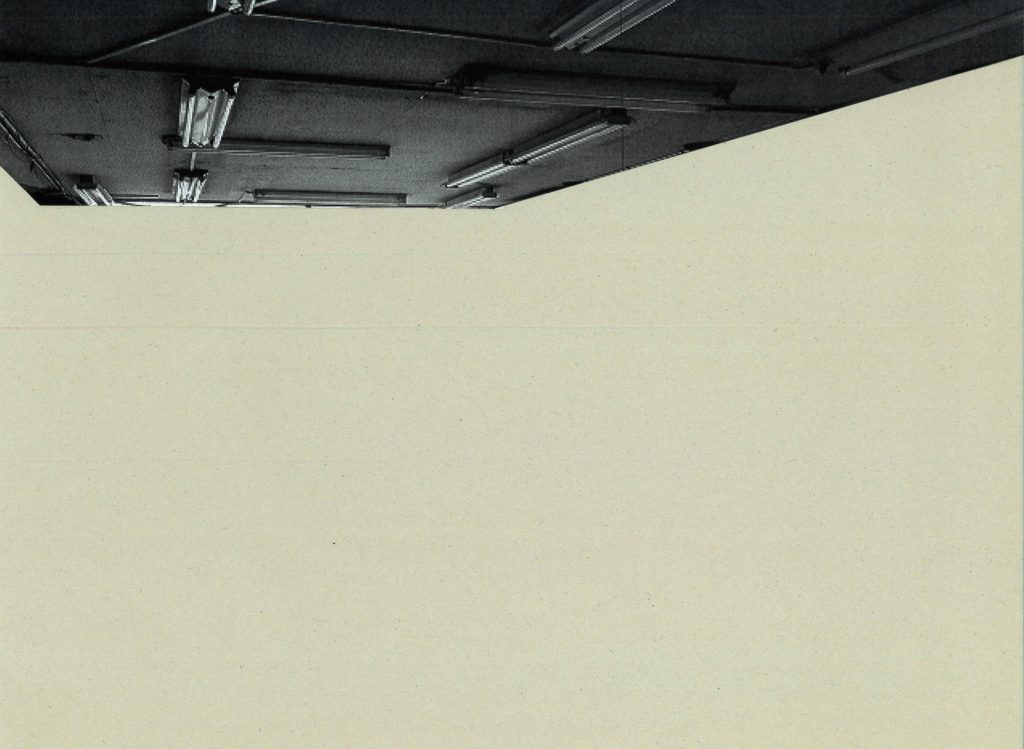 本作のタイトルは「周囲内見」(しゅういないけん)と読みます。
不動産屋で部屋探しの際に下見をする手続き(内見)の視点を変えてみる機会、という意味が込められています。部屋の内見をする時と言うのは、その場所に対しては訪問者であり、かつてそこにあった生活感からは、客観的な立場に居るのかと思います。
この会場には、かつて印刷所として運用されていた気配がありながらも、部屋に残された古いカレンダーからは長い時間が経過していたことが窺い知れます。人の営みが失われ内部に居ながらも外部にさらされているかのような感覚、つまり内部と外部の気配が鬩ぎあう状態にあると捉えられます。
今回の展示では、かつてあった部屋の気配とそこを訪れる人々の身体が受け取る感覚、その鬩ぎあう範囲を周囲と名付けました。その際に、この場の周囲に対し問いかける手段として音を介在させることに決めました。内と外の境と思われる場所から、この場所に関わる音、この場所を彷彿とさせる音が響いてきます。
それぞれの音が不定期に混じりながら立ち現れる場所に観覧する人々がその音に立ち会うことを考え、このタイトルに辿り着きました。
周囲と近隣は親戚関係にあるようなもので、周囲にあるものはその場所の住人になることで時間をかけ近隣に変換するものなのかと思います。




Some Thoughts about Environmental Inspection 
The title of this work is Environmental Inspection. This makes reference to the procedure of preliminarily inspecting a property when searching for a new domicile through an estate agent, and the opportunity this affords to change one's viewpoint. When inspecting a room, one is there as a visitor, but also as an observer to detect a lived-in feeling.
 In the venue of this exhibition, while there were signs that it had once operated as a printing shop, one could also ascertain that a long time had passed from observing the old calendar left in the room. While the daily workings of people had disappeared, it was possible to perceive a sensation of the space being exposed to the outside. That is to say, there was a state of conflict between interior and exterior.
  In this exhibition, I used the word "environment" to refer to signs that the room had once been occupied and the physical sensations that visitors experienced, as well as the bounds at which a sense of conflict could be felt. In so doing, I decided to intervene in the space through the use of sound as a means to explore the environment of the space, and perceptions of what it constitutes. Sounds related to and suggestive of the room reverberated from the perceived boundary between inside and outside. I conceived the title after considering the visitors who would encounter the respective sounds that irregularly appeared and came to merge in the space. 
  The room's environment and surrounding neighborhood share a kinship. If we think of the relationship between people and the places they reside in similar terms, then as a person becomes a room's resident over time, things in the environment will come to be converted into the neighborhood.